The Troll Museum in Tromsø is the first and only troll museum in Norway, created using modern Augmented Reality (AR) technology.
Here you will get acquainted with Norwegian fairy tales and legends, get hands-on with AR technology, and have a great time exploring Norse folklore.
There is fun to be had for everyone – both adults and children, tourists and residents of Tromsø alike.
Our small and cozy museum is presented in two halls: the road of trolls and the home of the sea troll. We also have a library and a games room.
In our estimation, it will take you just about an hour to slowly familiarize yourself with all the content in the exhibits, check out the augmented reality and play some of our games.

A museum guide (print and audio) is available in English
and is included in the ticket price
What is Augmented Reality?
This is a new, rapidly developing technology that allows us to add additional objects to the existing world using a phone or tablet. With the help of this technology, the exhibits in our museum come to life.
Come and check it out!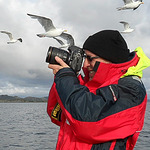 Interested in Trolls? - Visit the museum! Never heard about Trolls? - Visit the museum! It´s the one and only, still growing, collection of Troll tales and sagas from all over the country. Presented so impressive and very kind. And it´s not only for kids - we were four adults and glad to be here.
Photographer, traveller, naturelover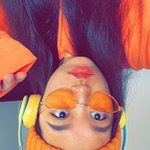 Follow the huge footsteps from trolls, you'll find yourself on the third floor, in this delicate museum. Designed with lots of details, you can explore Norse mythology with the help of AR technology and passionate staffs. Reading area is full of interesting books with illustrations that can blow up your imagination. I was so fascinated by Nordic folklore and spent 2.5 hours inside despite the relatively small scale of the museum. Some knowledge of Norse mythology helps you understand and feel Norway better, so I highly recommend you to visit here.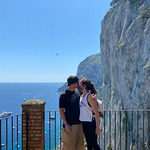 We came across the museum while walking down the street and decided to stop in. The staff was extremely nice and knowledgeable on Norwegian folk tales. She answered all of our questions and we left feeling informed. The museum exceeded our expectations, it was a unique and fun experience! We definitely recommend to all travelers.
Tripadvisor Traveler Rating
Tripadvisor Ranking
#7 of 67 things to do in Tromso
Recent Traveler Reviews

"Good rainy day activity"

"Amazing troll museum!"

"Enjoyable museum"

"Great for Adults and Children"

"Educational"